Development proposal
Proposal of development to meet customer needs and to resolve customers' issues
Our liquid seasoning products (fish extracts, soups, sauces, dipping sauces, etc.) have a high reputation for their taste, and we receive customer requests to develop various kinds of products for business use.
Our Sales and Marketing team and our Development team work together to develop sample products and give presentations on our products. Please feel free to contact us for any inquiries.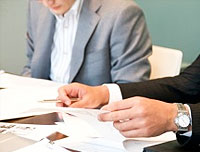 Meeting with customers


All our Sales & Marketing members have experience at the actual site of manufacturing and are familiar with the manufacturing techniques involved. We also respond to customers' request promptly.
↓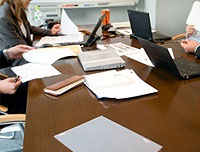 Meeting between Sales & Marketing team and Development team


We thoroughly discuss customers' needs and their issues to resolve them.

↓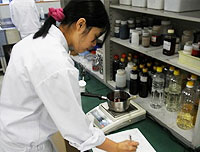 Sample manufacturing/evaluation


We conduct sample manufacturing and product tests repeatedly from every possible angle

↓
We improve our products until we satisfy customers' requirements.
↓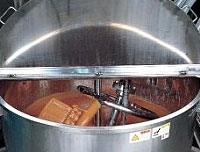 Confirm process with the Manufacturing team


We conduct small lot test at times.
↓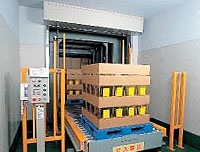 Manufacturing/delivery


We manufacture and deliver products to our customers as quickly as possible.